08/27/2014: International Development Networking Night - Added Aug 19, 2014
Come enjoy an evening of networking and international conversation during BNID's end of the summer international development mixer.  Attendees will have the chance to learn about Boston's premier international development organizations and how they can support their work.  Partners include Boston International, the Next Mile Project, Acumen Boston and more.   
Partners
 Boston International, Boston Network for International Development, Acumen Boston, Mercy Corps, the Next Mile Project and Hostelling International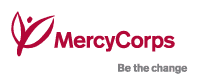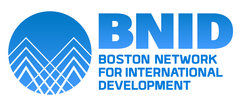 The Boston Network for International Development's (BNID) – purpose is to serve as a point of connection for groups and individuals in the Boston area who are concerned with issues of international development and global justice. We are looking forward to hosting more events in the future that help bring together students, practitioners, academics and professionals from all corners of Boston. To learn more about BNID please visit: www.bnid.org.
Hostelling International Boston (HI-Boston) is the local branch of non-profit Hostelling International USA (HI-USA), and part of a worldwide organization dedicated to advancing the cultural interchange by facilitating worldwide travel. HI-Boston operates under the premise that travel is the best form of education, and it achieves its mission through a host of activities, programs and community-based events.  For more information on how to volunteer or get connected, visit 

www.bostonhostel.org

.
Next Mile Project (NMP)
is a nonprofit incubator providing a resource-rich environment and collaborative space where nonprofit organizations grow and thrive. For more information please visit 

www.nextmileproject.org

.
Boston+Acumen
is a self-organized, volunteer-led group that seeks to inspire and empower like-minded individuals in the greater Boston area who are passionate about supporting Acumen's mission to create a world beyond poverty. Our chapter was established in June 2011 and is one of 21 +Acumen chapters around the world sharing the principles of patient capital, cultivating an understanding of Acumen's values, and putting these principles into practice in our community.
Boston International
 is a non-profit organization that brings cutting-edge thinking on world affairs to Boston's rising stars. We provide an engaging, informal atmosphere for young professionals and graduate students to interact with and learn from today's influential thinkers and world leaders. For more information please visit: 
www.bostoninternational.org
.
Mercy Corps is a leading global humanitarian agency saving and improving lives in the world's toughest places. With a network of experienced professionals in more than 40 countries, we partner with local communities to put bold ideas into action to help people recover, overcome hardship and build better lives.
Logistics: 
Date: Tuesday, August 27th
Time: 7:00 – 9:00
Hosting Venue:
Hosteling International - Boston's Community Room,
19 Stuart St, Boston, MA 02116
RSVP :
Light appetizers and refreshments will be provided.